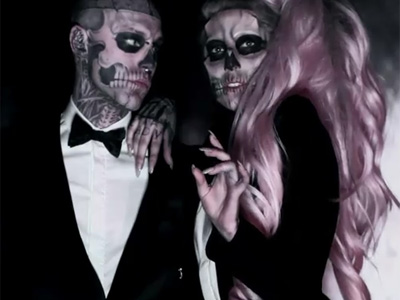 Was I born this way? You bet! But not when it comes to MCS.
I'm rather nostalgic today, as I've been looking at pre-mcs photos. I've shut myself off so much, physically and emotionally – so that I don't think about how profoundly my life has changed. The old (over nine years old!) photos show a person who always hung out with her friends at their house, at clubs, at my house, after work. I went to this great Thai restaurant with coworkers for lunch and always had a great time.
I wore perfume, I danced with friends in the smoke and fog filled dance floors. I barbecued! I threw parties and went to parties. And most importantly, I really hugged my friends and family, where now it is a cursory, brief hug, if at all.
So for me, it all started to change when I noticed a dizziness and congestion. So I stopped wearing any scented products but other people's perfume, scented laundry detergent in their clothes, etc. still bothered me if they came in my office or near me. Along with that came sinus infections, complete lethargy and exhaustion. Then came the environmental inspection of the building I worked in. Then I went home and I've been here ever since. No more sinus infections and I only get the exhaustion when I'm exposed to those dastardly triggers when I go out.
I am very curious as to how other people have developed their chemical sensitivities. Or were you born that way?
Okay, boo-hoo Cindy Lou, so I can't wear perfume. No big deal. But I do miss socializing. But now I can do that online. So, I encourage everyone to play Lady Gaga's video below – enjoy the fog machine and crowds without worry, and dance with me!
https://laurahardesty.com/redesignz/wp-content/uploads/Born-This-Way.jpg
300
400
Laura
https://www.laurahardesty.com/redesignz/wp-content/uploads/lhlogo1.png
Laura
2011-06-03 07:42:50
2018-06-10 11:01:48
Born This Way – Not